Call us today
937-678-4358
O'Daniel Construction, LLC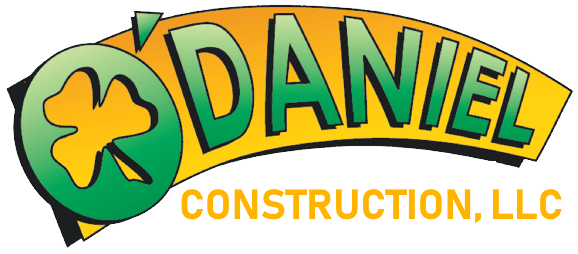 We care about putting our customers FIRST. Here at O'Daniel Construction, we service all of your renovation and construction needs – residential or commercial. We help you build your dreams with quality craftmanship, open and honest communication and a willingness to go the extra step to ensure your happiness.
Latest projects on Instagram
This error message is only visible to WordPress admins
Error: Connected account for the user odanielconstruction does not have permission to use this feed type.
Additions
Running out of space? A room addition just might be the solution to your problems. Many homeowners find adding on the best route to meet their needs both in terms of space and costs.
Your kitchen is the centerpiece of your home. It's also the best place to invest your remodeling dollar. We have everything you need for a kitchen remodeling project, including expert installation.
Bathrooms
Whether it's a master bathroom that you can enjoy every day or a guest bathroom your guests will appreciate, a bathroom remodel should be a top priority for any homeowner.
Remodeling
Whether it's a one-room makeover or an entire floor renovation, O'Daniel Construction has the experience, know-how, and dedication to update your living space so you can stop being jealous of your neighbor.
Rubber roofing & repairs
Workmanship is more important to a good roof system than the materials themselves. We aim to keep our customers' buildings watertight, protect their properties and employees, without interrupting the business's operations.
Roofing
Regular roof inspections and maintenance are important because this allows you to catch any issues or potential problems before they become apparent via a leak.  Call today to schedule your free roof inspection.
Flooring
We offer quality flooring, installation and service that you can only get from a local business. We are committed to offering our customers in Dayton the finest selection of carpet, wood flooring, laminate, and tile.
Concrete
Whether you're pouring a foundation for your addition or working on a new patio, you can count on O'Daniel Construction for stable platforms and durable finishes. We offer an incredible range of services at competitive rates.
Service you can trust
We have an A+ rating with the Better Business Bureau
Quality you can believe in
We offer a 10-year craftsmanship warranty on roof tear-offs 
Safety comes first
Safety is at the top of our concern. We are fully insured and guarantee the safest of work environments for you and our employees.
Free estimates
We know you want the best price. That's why we are willing to come to your location and provide a free estimate.
No Project Too Big Or Too Small
During our 18 year history, O'Daniel Construction, LLC has earned a reputation as a leader in quality and craftsmanship. Our number one goal has always been and will continue to be providing outstanding customer service from the preconstruction phase to the final close-out of each and every project.
O'Daniel Construction, LLC offers a full range of commercial and residential general building construction services. We have the skills and the knowhow to better serve our customers specific maintenance needs. Whatever your project is, we can handle it.
We care about putting our customers FIRST. Here at O'Daniel Construction, we service all of your renovation and construction needs – residential or commercial. 

"Thanks again for your help with the insurance inspector. We have had several compliments on the roof – and on your workers."
-Marcia and Ed
"Thanks for the new roof it looks really good. Call you in the spring for more work."
– Jim and Dianna
"Jim and I can't thank you enough for all the hard work and long hours you put into our home! We appreciate you!"
– Jim and Sarah
"We really appreciate the speedy and professional work you did on our roof."
– Terry and Janice
"Honest, fair priced and Christian values. The work is expertly completed."
– Kimberly Cantrell
"Our home was 9 months old when it got struck by lightning and had considerable damage. Johnnie and his crew came out first thing the next morning and started working. Their work was better than original builders!"
– Holly Mutlu
"O'Daniel Construction did two new roofs for us and we have been pleased with both jobs! Friendly, quick workers that got the job done well. Thanks guys!"
– Ally Brinkman



Set up a free estimate today!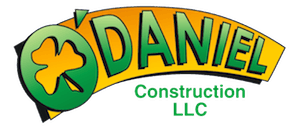 Address
464 St. Rt. 503
Arcanum, OH 45304