Call us today
937-678-4358
At O'Daniel Construction, we are focused on helping our Dayton, Ohio clients fall in love with their homes again. Maybe you want to update that outdated hall bath to be more welcoming for guests or to create an award-winning kitchen to make that nosy neighbor jealous. Perhaps you need to add more space for a growing family or make your home more environmentally friendly.
There are as many reasons for updating a home as there are homeowners, but one thing is certain, the process starts with choosing the right contractor. O'Daniel Construction excels at helping clients regain the passion for their homes. We work with each client to determine their goals, dreams, and budget and then help them create the perfect home. We do not settle for "That's good enough."  We strive for "That's better than I ever imagined!"
"Thanks again for your help with the insurance inspector. We have had several compliments on the roof – and on your workers."
-Marcia and Ed
"Thanks for the new roof it looks really good. Call you in the spring for more work."
– Jim and Dianna
"Jim and I can't thank you enough for all the hard work and long hours you put into our home! We appreciate you!"
– Jim and Sarah
"We really appreciate the speedy and professional work you did on our roof."
– Terry and Janice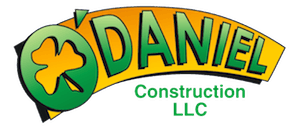 Address
464 St. Rt. 503
Arcanum, OH 45304
Set up a free estimate today!
Set up a free estimate today!