Call us today
937-678-4358
Out of the ordinary or special projects
O'Daniel Construction specializes in making our customers happy. We put you first every time. We have the experience, knowledge, and ability to take on any project you can dream up. You can rest assured our team of experts and craftsmen can help you find and decide on the quality products that you will use and rely on for years to come.
Whether it is a new deck around your pool, a wrought-iron gate, custom pergola or anything else that comes to mind, we are the first choice to make your dream a reality. No matter what the project size, we have the equipment and craftsmanship to handle the job. Your home is your castle; you were in love with your home when you bought it. Let us help you stay in love with it.
"Thanks again for your help with the insurance inspector. We have had several compliments on the roof – and on your workers."
-Marcia and Ed
"Thanks for the new roof it looks really good. Call you in the spring for more work."
– Jim and Dianna
"Jim and I can't thank you enough for all the hard work and long hours you put into our home! We appreciate you!"
– Jim and Sarah
"We really appreciate the speedy and professional work you did on our roof."
– Terry and Janice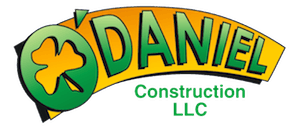 Address
464 St. Rt. 503
Arcanum, OH 45304
Set up a free estimate today!
Set up a free estimate today!