Call us today
937-678-4358
There are a variety of reasons to upgrade and remodel your bathroom. The good news for Dayton homeowners is that O'Daniel Construction will take your thoughts and desires and turn them into reality. We have an expert team that will create the perfect plan for your bathroom. We can design and build a luxury spa-like master bath or a cozy guest bath. All it takes is a few meetings with our team and your project will be on its way.
Our bathroom remodeling service is a relaxing Design/Build process that will plan and execute your remodeling project from beginning to end. That means that O'Daniel Construction will be your personal coordinator for all the designers, craftsmen and tradesmen that are delicately choreographed to avoid delays and interruptions. This coordinated, seamless service is what sets us apart from your run-of-the-mill remodeling firm.
"Thanks again for your help with the insurance inspector. We have had several compliments on the roof – and on your workers."
-Marcia and Ed
"Thanks for the new roof it looks really good. Call you in the spring for more work."
– Jim and Dianna
"Jim and I can't thank you enough for all the hard work and long hours you put into our home! We appreciate you!"
– Jim and Sarah
"We really appreciate the speedy and professional work you did on our roof."
– Terry and Janice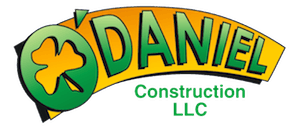 Address
464 St. Rt. 503
Arcanum, OH 45304
Set up a free estimate today!
Set up a free estimate today!