Call us today
937-678-4358
Roof repair and replacement
Your roof protects every asset in your home. O'Daniel Construction can help you keep it that way. Our mission is to help homeowners and building owners make informed decisions regarding roof maintenance, repairs, and replacement. Our company is committed to honesty, high-quality workmanship and safety. We always strive for excellence that benefits both our customers and our employees.
O'Daniel Construction provides honest, reliable, residential and commercial roofing services. We pride ourselves in our ability to give our customers an affordable roof, unparalleled in quality. We continually strive to exceed expectations by ensuring that each roofing installation is completed on time. When planning your next roofing replacement or repair, rely on a company that offers experience, expertise, and unmatched customer service.
"Thanks again for your help with the insurance inspector. We have had several compliments on the roof – and on your workers."
-Marcia and Ed
"Thanks for the new roof it looks really good. Call you in the spring for more work."
– Jim and Dianna
"Jim and I can't thank you enough for all the hard work and long hours you put into our home! We appreciate you!"
– Jim and Sarah
"We really appreciate the speedy and professional work you did on our roof."
– Terry and Janice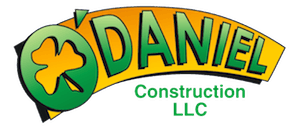 Address
464 St. Rt. 503
Arcanum, OH 45304
Set up a free estimate today!
Set up a free estimate today!