Call us today
937-678-4358
About O'Daniel Construction
We care about putting you first. Every time.

Residential
Dayton, Ohio's leading construction and home improvement company! Specializing in kitchens, bathrooms, bedrooms, basements and more. Our certified design, building, remodeling and general contractor services will make your home look and feel great.

Commercial
Make sure that your commercial building suits your style and represents your business. Schedule a consultation with O'Daniel Construction, LLC and let our professional contracting team transform your retail store, office, salon or restaurant into a beautiful and functional space.
For the last 18 years, our main focus has been our clients. We are a regionally recognized Dayton, Ohio construction company providing you the best in general contracting, kitchen remodeling, bathroom remodeling, construction management, design/build and commercial construction. We take great pride in our work as we provide an amazing experience with unmatched quality. Johnnie O'Daniel always provides expert insight and honest answers to ensure your dream project becomes a reality.
From single-family and multi-family homes to kitchen & bath remodels. O'Daniel Construction is the unparalleled leader in residential construction throughout the Dayton, Ohio area. Our expert construction team handles every detail of the remodel process, from the initial plans through the last coat of paint. You will be confident and assured that all aspects of your project will be handled with the care and diligence you deserve.
Our goal is to build an everlasting environment of trust with our clients and team members that will foster customer loyalty by delivering superior service and quality projects
We believe a dream becomes a reality with sweat, determination and hard work. At O'Daniel Construction, that's how we build your dreams. You can always trust us to provide quality workmanship, personalized service and our complete focus on your new custom home, your renovations or your commercial projects. Every single time.
Your project, however big or small, is a privilege we take seriously.  When you put your trust in O'Daniel Construction, you will get the level of attention, responsibility, and accountability that has made us one of the most reliable and trusted contractors in the Dayton, Ohio and surrounding area.
Fast and friendly associates
Our associates are friendly and work quickly. We take the time to explain our work every step of the way and put your mind at ease about the entire construction process.
WE use only the best quality tools
A quality project starts with the tools being used. We take pride in using only the best tools on the market. This elevates our craftsmanship to the highest level, one that you will see and feel in the finished product.
Honesty and fairness built in
At O'Daniel Construction, LLC we believe that treating our customers with honesty and integrity is the only way to go. We want to build a lasting relationship with our customers. 
"We go out of our way every single day to make sure you are happy. Our driving force is to treat every customer right, every time."
John O'Daniel – O'Daniel Construction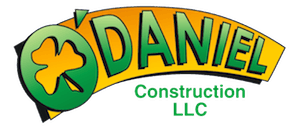 Address
464 St. Rt. 503
Arcanum, OH 45304